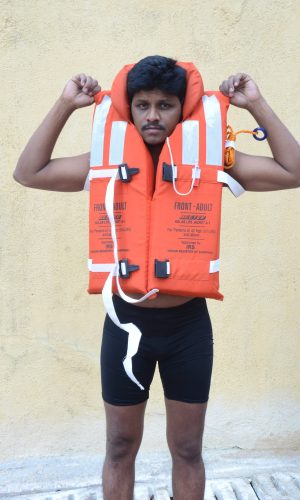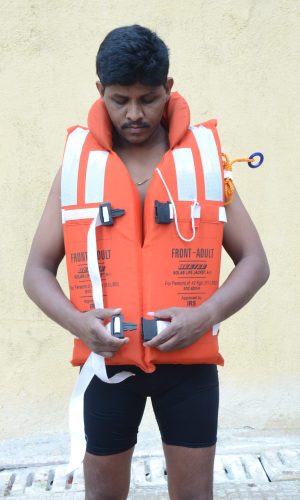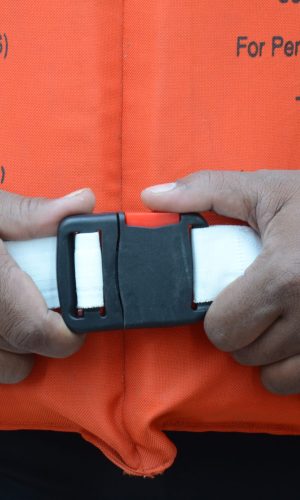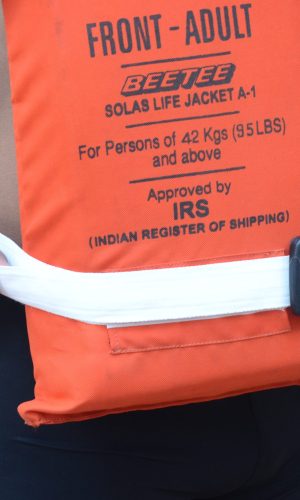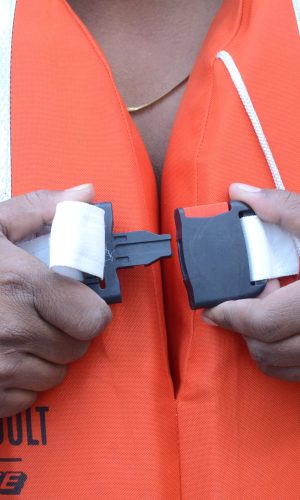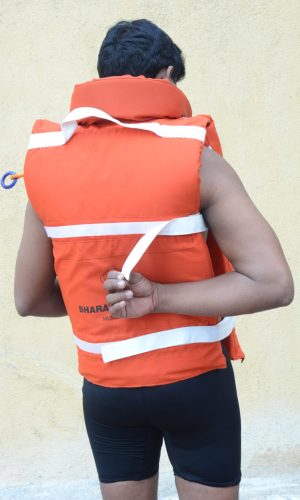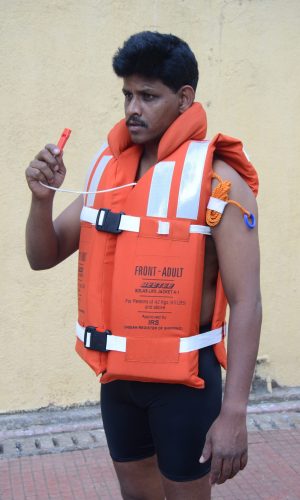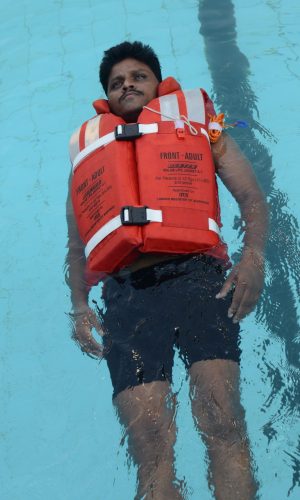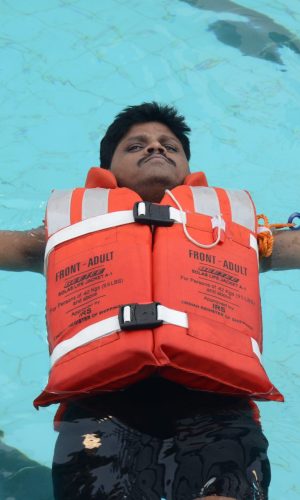 BEETEE SOLAS LIFEJACKETS ADULT A-1 – APPROVED
INDIAN REGISTER OF SHIPPING
Is ergonomically designed Lifejacket designed for comfort and ease of wearing within a period of 1 minute without assistance, guidance or prior demonstration . It is capable of being worn in only one way and allows the wearer to jump into the water from a height without injury. To maintain a high degree of reliability in emergency the Lifejackets are manufactured using high quality and laboratory tested raw materials .
View our BeeteeSolas Lifejackets A-1, Adult live
TECHNICAL SPECIFICATIONS OF BEETEE SOLAS LIFEJACKETS ADULT A-1
BEETEE® SOLAS LIFEJACKET A-1, ADULT (PFD) is approved by the INDIAN REGISTER OF SHIPPING (IRS) as per latest International SOLAS regulations, Certificate Number 2021TAC017 dated 08.02.2021 valid till 11th April 2026
Weight : 1.000- 1.100 Kgs
Dimensions: length 45 cms X  68 cms X 8cms
Floatability of above 16.5 kgs
Comfortable to wear with a shirt like fit. Extremely lightweight and slim in design it can be donned in one way only, in a period of 1 minute without assistance, guidance or prior demonstration
Has 2 heavy duty Nylon Buckles for fastening which are tested for a load of 326 and 90 kgs strength test
Has sufficient buoyancy, with 7 pieces of 10mm foam each in the front and 2 pieces of 10mm foam each in the back, to lift the mouth of an unconscious wearer not less than 120mm clear of the water as per latest SOLAS & LSA Regulations
The materials used for the covers, tapes and seams of the BEETEE® SOLAS LIFEJACKET  A-1, ADULT (PFD) are tested as per ISO 12402-7, at Government approved laboratories to establish that they are rot proof, colorfast and resistant to deterioration from exposure to sunlight and are not unduly affected by seawater, oil, fungal attack and meet all criteria of tensile and strength
Shows no deterioration after immersion in Diesel Oil for 24 hours
Meets the – Body strength and shoulder strength test prescribed in SOLAS, Regulations, wherein a load of 326 & 90 kgs respectively are attached for a period of 30 minutes and then there is no physical deterioration in the Lifejacket
Fitted with Approved Retro Reflective Tape of 31"  at four strategically high places on the Lifejacket for immediate and maximum visibility
Does not sustain burning or continue melting after being totally enveloped in a fire for a period of 2 seconds
Fixed with a buddy line of 1.5 meters for rescue as per latest specifications
A special feature of BEETEE® SOLAS LIFEJACKET A-1, ADULT (PFD) is that being extremely slim and lightweight it can be easily stacked and stored, saving valuable storage space
Meets SOLAS 74 as amended, Reg III/4 . III/7.1, III/34, X/3 LSA CODE, REG.I/1.2 and II/2.1.1, MSC.207(81), IMO Resolution MSC 81(70), MSC 200 (80) , MSC 226(82) and International Code of Safety for High Speed Craft 1994 & 2000 Chapter 8 standards
We are a ISO 9001-2015 certified company maintaining high quality standards